Submitted by

John T. Haller

on Sat, 03/05/2016 - 08:40
Now that Google Chrome 49 has been released as stable, it's crunch time for Chrome users on Windows XP and Vista as well as Mac OS X 10.6, 10.7, and 10.8. Google announced back in November 2015 that Chrome would stop supporting Windows versions earlier than 7 and Mac OS X versions earlier than 10.9 in April 2016. It appears that this end of support occurs with version 50.
Chrome 50 Won't Install on Windows XP and Vista
Chrome version 50 is currently on the Dev channel for Google Chrome and should hit the Beta channel within the next few days. It will go stable 6 weeks later in April. If you attempt to install Google Chrome Dev 50 on Windows XP or Vista, it will only install the Google Updater and then show a message that no updates are available: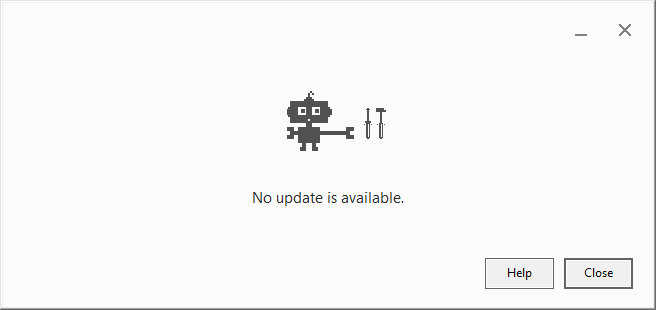 Chrome 50 Will Run on Vista But Not on XP
If you attempt to run Google Chrome Dev 50 on Windows XP by copying the files over manually, you'll receive the error "The procedure entry point GetThreadId could not be located in the dynamic link library KERNEL32.dll." GetThreadId is a part of the Windows API in Windows Vista and later, so it can't be found within Windows XP's kernel32.dll. Attempting to run Google Chrome Dev 50 on Windows Vista appears to work in a brief test, but this could change in the future. It is likely that Google ended support for Vista due to its extremely small userbase to make testing and support easier rather than because Vista lacked any specific feature the codebase required.
For Users - Upgrade or Migrate
For end users of Chrome running one of the versions of Windows or Mac OS X that will soon be unsupported, there are two choices. The first is to upgrade to a supported operating system. For Windows users, that's Windows 7. For Mac users, that's Mac OS X 10.9. This could require an outlay of funds for the new operating system as well as for any necessary hardware upgrades like additional RAM.
The second option is to migrate to a browser that will continue to work on your system after next month. Right now, the best option for that is Mozilla Firefox. Firefox continues to work on Windows XP and no announcement of an end of life has been stated. Firefox performs similarly to Chrome on most systems and is highly customizable.
Whichever option you choose, now is the time to begin planning and implementing it. Otherwise you risk being stuck with an insecure browser in just a handful of weeks.