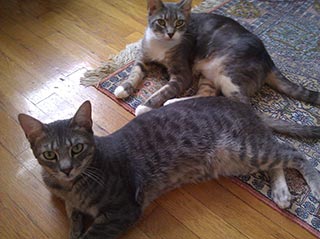 Official coding assistants
Hi there! In addition to my technical pursuits, I also compose music, act, perform improv (The Pit, formerly at UCB), write comedy, and engage in a few other endeavors. My technical resume, collection of useful stuff (Disable Caps Lock, Mailto Obfuscation, etc), development work, and other things can be found using the navigation above. Some of the other places you can find my stuff:
If you'd like to support my development efforts, you can make a donation.
What's New or Updated...
Oct 25, 2022: AmberELEC Drive Icons v1.0 Released
May 12, 2018: Enable TLS 1.1/1.2 on Windows Vista
Jan 16, 2017: Dell XPS 8700's PCIe x4 slot is only an x1
Apr 13, 2016: Google Chrome has dropped Windows XP/Vista
Mar 5, 2016: Google Chrome 50 drops Windows XP/Vista
Mar 26, 2015: Are Robo-Calls from NY Police Assoc a scam?
Oct 1, 2014: How to Cancel Win10 Preview Installation
May 11, 2014: Open Source License Popularity Updated
May 10, 2014: .NET Use With Portable Apps Updated
Mar 6, 2014: Xperia Z1/Z1s Touch Screen Issues
Feb 28, 2014: Donations Page Live
Oct 29, 2013: Obfuscate Mailto Live Again
Oct 24, 2013: Open Source License Popularity Updated
Oct 22, 2013: Billy Mays Caps Lock Updated
Portable Apps (@PortableApps.com)
Apps run from a USB flash drive, cloud drive and more:
Portable App Directory
- Over 300 free and legal portable apps
Live With Purpose